Time Magazine ranks Chrono Trigger in Top 100 Games Ever
Chrono Trigger: http://techland.time.com/2012/11/15/all-time-100-video-games/slide/chrono-trigger-1995/

Full Game List by decade: http://techland.time.com/2012/11/15/all-time-100-video-games/slide/all/
November Update
[CHRONO NEWS] Hiromichi Tanaka has stepped down from Square Enix due to failing health. We wish him the best. More here. Thanks to Tanaka's liner notes in a Secret of Mana compilation (found by Chrono'99), we now know Chrono Trigger and Secret of Mana started out as the same project; see the notes here! [2] utunnels and the gang have helped pin down the conditions to see a very special Leena scene in Chrono Cross; check it out here and try to get it in your playthrough! [3] Thanks to Vehek, we've found a couple new Richard Honeywood interviews and a French interview with Nobuteru Yuuki. Check them out; they're the latest on the Interview page.

[SITE NEWS] tushantin's found some amazing Chrono papercraft! Check it out here. [2] In case you aren't keeping up with mysticalpha's awesome comic, head over to Megalixir right now! [3] Boo the Gentleman Caller posted his poignant recollection of first playing Chrono Trigger here; check it out for a wonderful nostalgia overload! [5] In case you've been living under a rock, Roe released the soundtrack for the scrapped fan project Chrono Crisis. It is awesome.. Grab it here as quick as you can. [6] MrBekkler found an awesome sea slug that looks like the Frozen Flame. Uncanny, in fact...check it out here!

[FAN ART] [ Chrono Cross Wallpaper by Beach Bum ][ Kid by Blackbird ][ On Death Peak by tehkiah ][ Radical Dreamers Label One, Radical Dreamers Label Two by DarioEMeloD ][ Revisiting Video Game Symbols by davidgoh ][ Girl Lookit Dat Body by Manly Man ][ Cape Howl Blending by Kodokami ][ Switch, Sexy Makeouts by maggiekarp ][ Epoch Wallpaper, Chrono Wallpaper, Gears Wallpaper by Thacrudd ][ Janice 3D One, Janice 3D Two by Namtar ][ Crono by Ema ] [FAN FICTION] [ Legacy of the Masamune by Chrono Fusion ][ To the Sea of Dreams by skylark ][ Chrono Trigger: Episode 1 by Lennis ][ Chrono Miracle & Tales of the Dragon by Legendary Biologist ][ Chrono Relics by Grace Ashtear ]( Read more... )
Chrono Trigger Released on Android
Hey there Android users, GOOD NEWS!

Square Enix finally released Chrono Trigger on Android, presumably with the same script and extra content of the DS version, but with its own new touch screen controls (ported from its iOS version of course).

The big advantage to CT on Android over the DS? The price, of course. It's ten bucks. Read more in the article linked here, and purchase at google play, linked here.




http://androidcommunity.com/chrono-trigger-finally-arrives-on-android-20121029/

https://play.google.com/store/apps/details?id=com.square_enix.android_googleplay.chrono
Chrono Ark Closes Up
See here. The pressures of wage slavery have sapped too much time from the creative minds behind the project, as this system is wont to do. On the bright side, Alex Roe released a new Chrono Trigger cover to honor the attempt:



Edit: Well, who knows why that embed's not showing up correctly on the front page...
 SPIRAL POWER


SPIRAL POWER
Millennial Fair Re-Created in VALVe's Source Engine
Sun Aug 12 16:54:48 2012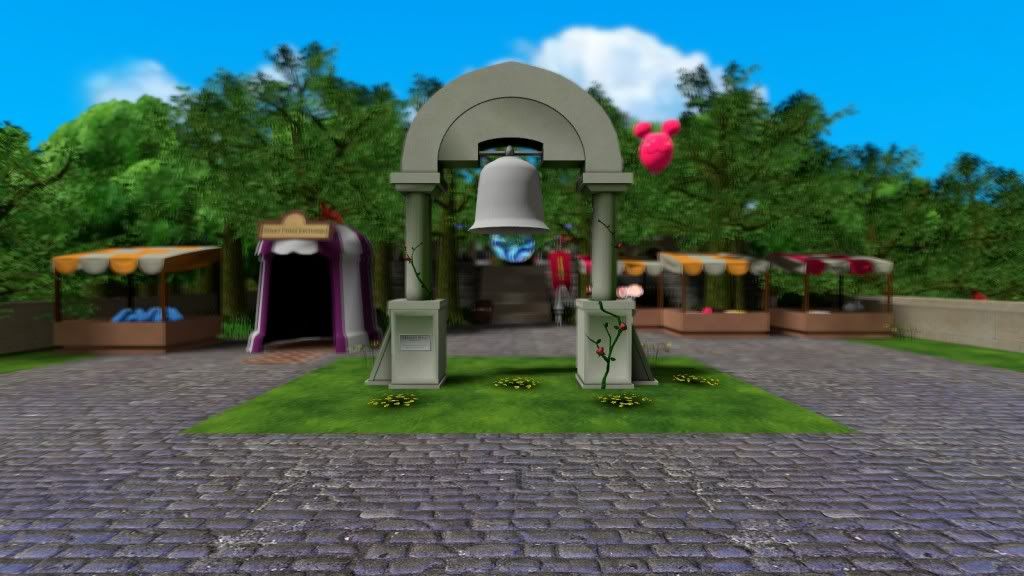 Hi, everyone! I'm sorry to say I'm not a regular member, but I'd like to share with all the Chrono fans a project I've been hard at work on and publicly released today. I'm a modder and an aspiring game-designer, experienced working with VALVe's Source Engine. Back in 2010, starmen.net held their first "Chrono Trigger FanFest" and I kicked out the early build of the map in under 2 weeks to submit for their fanart contests. These recent months, I've picked up the project again. I'm finally content to release it to the fans of this wonderful series. Its most easily played on Garry's Mod. If you own GMod, please give it a try, and if you don't... well this could be a great way to spend that $10 burning a hole in your pocket! I hope you enjoy it as much as I enjoyed making it. : D
Download here:
http://www.garrysmod.org/downloads/?a=view&id=131933
http://gamebanana.com/gmod/maps/167819
Screen Shots:
http://s998.photobucket.com/albums/af107/KidsSerge/Millenial%20Fair/
Initial Trailer from 2010
http://youtu.be/3t_x3b5pGX0
Reverse Design: Chrono Trigger is complete, and now public!
Thu Jul 19 02:29:19 2012
Hey Chrono Compendium!

We talked about our project to reverse engineer all the design decisions that went into CT a few months ago, and now Reverse Design: Chrono Trigger is finished! You can check out the web version here: http://thegamedesignforum.com/features/reverse_design_CT_1.html and you can preview the very sleek (and affordable) ebook version here: http://thegamedesignforum.com/features/reverse_design_CT_ebook.html

Thanks so much for your support!

The Game Design Forum Staff

Tom Slattery Interview
Recently, RPGamer interviewed Tom Slattery, who did the localization for Chrono Trigger DS. He talked about how the translation process went for the projects he did, including Chrono Trigger.

http://www.rpgamer.com/features/insidegaming/tslatteryint.html
Chrono Trigger: Crimson Echoes OSV
Tue Apr 10 01:33:45 2012
I've compiled a soundtrack for the unreleased game, Chrono Trigger: Crimson Echoes using the youtube playthrough of the game. http://www.filefactory.com/file/7joywinj8hwn/n/Chrono_Trigger_Crimson_Echoes_OSV.rar
It contains all of the tracks used in the youtube playthrough in the order played in the game. Enjoy!
The Springtime of Youth Has Come
Welcome to the spring springtime of youth update! Two exciting things to start. [1] GlitterBerri finished up the V-Jump character sketch pages! Check it out here. [2] Kodokami uncovered the Famitsu report that Yasunori Mitsuda is working on three projects right now, one of which is helmed by a "great creator", and the other of which is totally secret. We can only hope it's...well, then again:




Analysis review anew! [COMMON QUESTIONS] [ Frozen Flame (Who originated the legends of it in El Nido?) - Spirits (Do people in the series possess souls?) - Lavos (Why did Lavos decimate 1999 A.D.?) ] [THEORIES] [ Lavos (How do Lavos spawns reach escape velocity?) - Time Devourer (Was it Lavos's ultimate goal? READ THIS ONE, awesome new theory herein) - Harle (Did she really merge with the Time Devourer? What is the nature of her existence?) - Dragon Tear (What is its origin and original purpose?) - Dragon Tear (How were the Tears of Love and Hate formed?) - Regiorra (Where Is It?) - Vera (Who is she?) - Ghost Children (Who or what are they?) ]

[FAN CREATIONS] Xavier Jasso and Rick Mullins have created a truly incredible wallpaper for a dualscreen setup! Check out Eternal Flight! [2] katethegreat's made a sweet new Chrono Trigger performance; check it out here! [3] mysticalpha's output some more CT webcomic goodness! [ 51 Nightmare Moon Strike - 52 Magic Fun - 53 Rough Reentry - 54 Smashy & Shiny - 55 Comforts of Home - 56 To the Knee - 57 Heroes - 58 Mountains Are Nice - Crono Profile - Crono Profile 2 - Chrono Christmas 2011 Sketch - Chrono Christmas 2011 - Halloween 2011 - Royal Voice ] [4] Freki has started a project to recreate the Chrono Trigger Engine in another format! The project's located here, although it might be dormant at this point. [5] Lance kicked off an attempt to think of modern-day achievements for the Chrono games; join in here!

[SERIES STUFF] neologix's made another awesome Chrono Trigger font you can use: Trigger Mono! Trigger and Trigger Bold have also been updated to include the Extended Latin A-Character set; grab them here and here! [2] A new Italian Chrono series site has launched! Check it out at Time Gate! [3] Thanks to Thomas McGee, we were finally, finally able to find an image of the 1995 display poster for Chrono Trigger that CuteLucca once had on her site. Check it out here. [4] In case you haven't checked it out lately, the Doujinshi page has mushroomed thanks to the valiant efforts of Guru Angerona! [5] vivify93 attempted a playthrough of Chrono Cross with the least number of characters; see the results here! [6] Vykan12's analyzed all the Chrono Trigger techs in terms of damage, with some surprising findings; check out the thread here.

[FAN ART] First up is Guru Angerona, with a collection of her old Chrono Trigger pieces from the 90s! Check it out here. [2] Next up, Straafe's been honing his Robo model! Check out the amazing progress here! [3] Aaand next up is fantasyanime_guy with The Wrath of Pepper Spray Cop Continues! [4] ZealKnight contributed next with the awesome Turnip as a Samurai! [5] And then we have Ema, who made a cool new Magus piece here and a sweet Tata homage here. [6] Now for some Chrono Cross flavor! Tushantin's made the sweet Grinches Who Stole Christmas piece, reuniting Cross's favorite evil pair! But wait, tushantin's not done yet; here's Schala - The Paladin! [7] Blackbird's been working on a cool Schala piece; check out the progress! [ One] - Two - Three ] [8] Last but not least is Kodokami, with this Cape Howl rendition here! [9] But wait, there's more! Xavier Jasso sent in three pieces: [ Norstein Bekkler (colored) - Norstein Bekkler (outline) - Crono Unleashes Luminaire ] [FAN FICTION] First up is vivify93, with an awesome short piece entitled...well, there is no title! Check it out here. Also check out vivify93's original English lyrics to "Radical Dreamers" from the Chrono Cross OST here! [2] Next we've got awesome fan artist grey_the_angel with Sleeping Kid.

[REMIXES] [ 'By the Old Mill' by Harjawaldar ][ 'Ebbed Tides and Webbed Feet' by Doc Nano, Evory ][ 'Feel the Wrath of my Anthropomorphic Nutsack' by OmigaDrive, Rajdeep ][ 'Frog's Theme' by GneatGeek ][ 'Glenn' by Squint ][ 'Lavos' by DJMykah ][ 'Lost in Time' by urdailywater ][ 'Lucid States' by DragonAvenger, ambient ][ 'Reminiscence of Billy Boy' by DocFuture ][ 'Zeal Feels Good' by Gario ][ 'Corridors of Time' by Prognos ] ( Read more... )